Guardian Early Learning – Blackburn
Every day is an opportunity for discovery and growth at Guardian Early Learning – Blackburn, which is rated exceeding in the National Quality Standard. With a range of exciting, resource-rich environments – including two spacious outdoor spaces complete with vegetable gardens, a forte, native plants and natural play structures – children are encouraged to explore and learn.
Read More
Read more information about the centre
Rhythm of The Day
With endless possibilities, there's never a dull moment at Guardian and no two days are the same. Here's what a day at Guardian might look like. Please note, this will vary depending on centre opening hours.
Morning

Handover time with children, families and our friendly Educators. There's a chance for conversation to share what's important for the day/what's happened the night before at home.

Morning

Breakfast time where families are welcome to stay and enjoy breakfast with the children.

Morning

As children are arriving and families are coming and going, there's an opportunity for play as well as family grouping, open-plan play and multi-age grouping.

Morning

As the children come together, planned experiences begin. This is where the Guardian programs and practices come to life. Examples of learning include numeracy, literacy, language, critical thinking, problem solving, leadership, social skills, technology, science, creative arts, curiosity and more.

Morning

There's an opportunity for children to come together and enjoy morning tea.

Mid-morning

Following morning tea, the planned experiences continue. This includes both indoor and outdoor programs.

Afternoon

There's an opportunity for children to come together for lunch. With an open-door policy, families are able to join the centre for meals and excursion if they wish.

Afternoon

For children who want to, or need to, there's an opportunity to sleep, rest or relax. For children who don't need to rest, there are planned experiences, which are more likely to be outdoors.

Afternoon

Children come together for afternoon tea in small groups or with siblings (they can also rest and play together, too). This time also presents an opportunity to reflect on the day.

End of the day

As families arrive to pick up children, there's an opportunity to speak to Educators and share information about the day.

End of the day

Some centres offer early tea or light snack at the end of the day, which they can grab as they leave the centre. We're mindful of how routines vary at home, so if throughout the day, we notice children look tired, food will be provided.
Helpful Information
Opening Hours
Open 7:00am to 6:30pm
Monday to Friday
Good to Know - What to Bring
What we Provide
Sunscreen
Five nutritionally balanced meals including: Breakfast, Lunch, Morning and Afternoon tea and a late Snack at the end of the day
Nappies
Bibs
Bedding
What to Bring
Hats
Formula and bottles
Soft toy or comfort blanket for nap time
Spare change of clothing
Water bottle
Our Educators
Our team of Educators are committed and passionate about ensuring your child will be safe, nurtured and cared for every day. At Guardian, children are encouraged to engage in interest-led play that creates learning and meaningful experiences.
Our Educators seek to optimise diverse learning opportunities and implement the Curriculum as framed by the Early Years Learning Framework.
You and Your Child
All Guardian Centres provide a Centre-to-Family communication platform so families can maintain contact with their children's experiences through photos, stories and learning outcomes.
Our Centres use Storypark and each family is provided with a secure login to access on their computers, mobiles or apps.
Learn More About Our Centre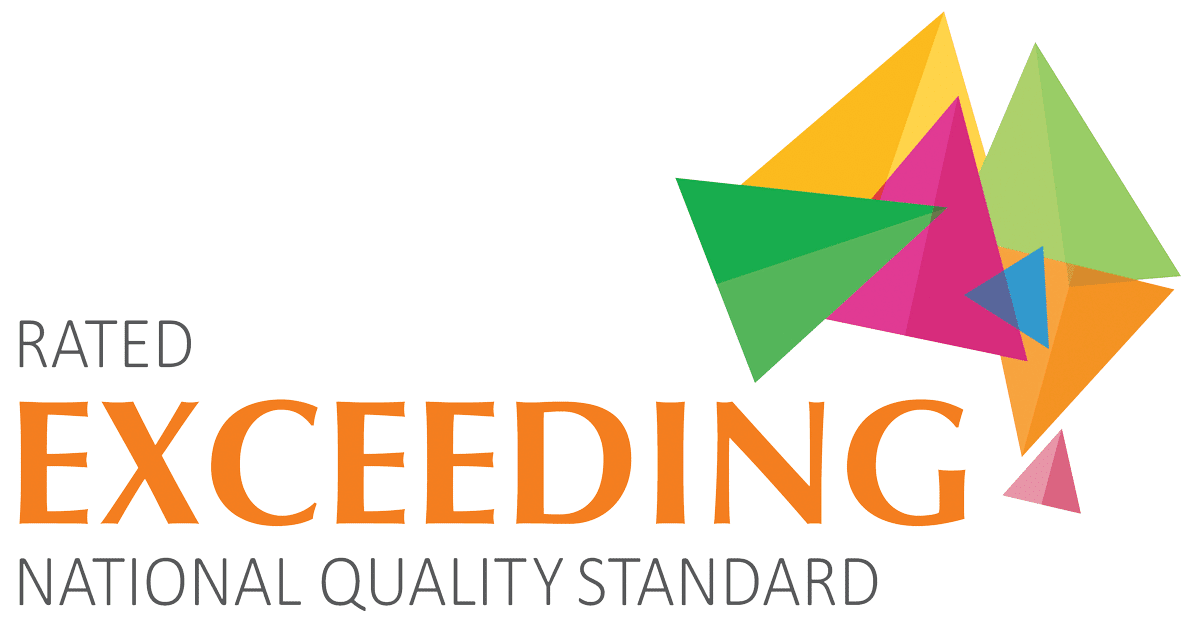 Children are given the opportunity to choose different indoor and outdoor play experiences at their leisure, learning and developing by interacting with children of all ages. Inside, we offer three rooms with a range of educational experiences based on the children's interests. Outside, our living and growing outdoor space allows the children to get their hands dirty by planting seeds and tending to our vegetable garden. We also have a worm farm which the children look after and use to fertilise our gardens, and families are welcome to take home our centre-grown herbs and veggies. Many of the healthy, delicious meals prepared by our on-site cook include ingredients from this garden.
Our educators show care and attention to each and every family at our centre, keeping them informed, answering questions, and sharing family milestones. Our nurturing, supportive culture provides families with a sense of confidence that their child is in excellent hands.
Begin the Adventure at Guardian
To explore the centre, chat with our team of Educators and learn more about our high-quality curriculum, book a tour now.
Welcome to our centre
Julie Smith
Centre Manager
"I am inspired by the children and I am so happy to come to work everyday."
Guardian Early Learning – Blackburn
440 Middleborough Road
Blackburn, VIC, 3130
Call our customer Service: