Wellbeing
Wellbeing is an important building block in every child's development. Through carefully created meal plans, Guardian provides children with delicious and nutritious meals and snacks using fresh ingredients and seasonal produce prepared by our on-site* cooks.
Meals incorporate a wide range of vegetables and fruit with a focus on low added sugar and unsaturated fats. Menus are rotated frequently to expand young palates and we cater to a variety of dietary and cultural requirements. Rest assured our centres are nut-free and our premises and procedures comply with all food safety regulations. When children, Educators and families come together to eat and drink, it offers new tastes and textures and the opportunity for social and language development, along with self-help and hygiene skills.
To further explore food, sustainability and good nutrition, our cooks and Educators often host cooking experiences where children are invited to collect ingredients from our herb and vegetable gardens and actively participate in the cooking.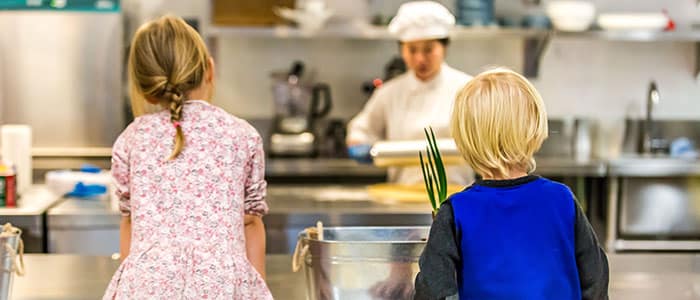 Children at many of our centres are involved in the cultivation and harvesting of fruit, vegetables and herbs in the centre's gardens, which allows them to play an active role in meal times.
We also offer programs around mindfulness and movement – such as yoga, relaxation and meditation classes – to foster your child's wellbeing.
*Not available at all centres.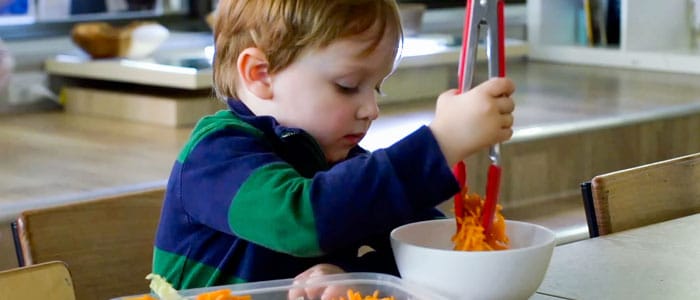 What Learning Looks Like
at Different Ages
Looking for the right Childcare Centre for your Family?
Submit your details and a member of our Concierge Team will be in touch to discuss what you need and how we can help you experience something more than childcare.

We'll be in touch soon.