---
---
Flying High at High Street Early Learning Centre
9th May 2017
High Street Early Learning Centre is a childcare centre in Prahran that provides a real family feel in a supportive and homely environment. Centre Manger, Casey Redwood says, "At High Street we are lucky to have a tight knit team consisting of no more than 12 educators a day. With this comes a family feel to our service allowing the educators to know each and every child's personality, learning style, and personal needs."
There's a very low turnover rate at the centre, with educators who have been with the service for almost nine years. This has created a strong culture where every member of the team feels passionately about early childhood learning. There's a Bachelor qualified educator in each age group (nursery, toddler, pre-kinder and kinder) who is accompanied by Diploma or Cert iii Assistants, which ensures children are looked after by qualified educators.
Meet some of the team at High Street Early Learning Centre
Casey Redwood – Centre Manager
Casey Redwood is Diploma qualified and has been with High Street Early Learning Centre since 2013.
Casey says, "I started with High street as a Cert iii Assistant when I first moved to Melbourne. I was drawn towards High Street and its atmosphere. It really brought out my passion and helped me to understand the impact that education in the early years has on children.
In November last year, I was lucky enough to visit Reggio Emilia to further develop my understanding around the ways in which we can challenge children's thinking. This has had a massive impact on the way I manage High Street.
I took on the Centre Manager role in November, and have really enjoyed imprinting my passion on the educators around me. I am so lucky to have a compassionate group of educators who always put children first."
Claire Trappitt – Educational Leader
Claire Trappitt has been with High Street ELC since 2008 and is Bachelor qualified.
Claire says, "I started out at High Street over nine years ago. I studied my Bachelor of Education in New Zealand and after a few years of travel came to call Melbourne home. I originally took on a temporary toddler room leader position and in the nine years of being here I have moved into the kindergarten teacher position and then to the position of Educational Leader.
I have enjoyed my teaching experience where I've seen a variety of education facilities around the globe, which I believe has strengthened my teaching philosophy to where I am today. One of my passions is having the opportunity to share my knowledge and I have enjoyed being part of the amazing team who has shaped it into what it is today."
Excursions into the local community
Located in the centre of Prahran, this Melbourne childcare centre is lucky enough to be surrounded by lots of amazing places. Children at the centre have the opportunity to visit places in the local community whenever it is suited to what they are learning about in their current program. Some of these places include:
Local parks
Post office
Melbourne Gallery
Prahran market
Prahran Library
The educators have found this an amazing way to develop their projects and give children the independence to develop their ideas through utilising the services around them.
Casey shares one excursion the children recently had at the post office. "With the arrival of our new kinder teacher in April, the children decided they wanted to send her a letter to find out more about her. This was a great way to familiarise the children with their new educator, and to turn it into a positive experience!"
"This experience made it evident how aware the children at High Street are of their local community, as they came up with this excursion themselves, and even planned how they would get there."
Developing learning and ideas through extended projects
At High Street ELC, the main focus over the last few months has been developing children's ideas and learning through extended projects.
These projects have continued for up to four months, and are an amazing way to bring the children together to learn as a group.
In the four year old kinder group, the children have been focussed on a project based on architecture. Casey says, "It's amazing how much has been learnt through this project. It started with building a city using the blocks, and now has developed to a place where we are exploring the children's identity through their unique homes."
"This project has given our kinder children the chance to investigate so many different ideas, and utilise the community around us in our research through excursions to the library, and even down the road to observe the unique architecture on Chapel Street."
Some kind words from the families at High Street ELC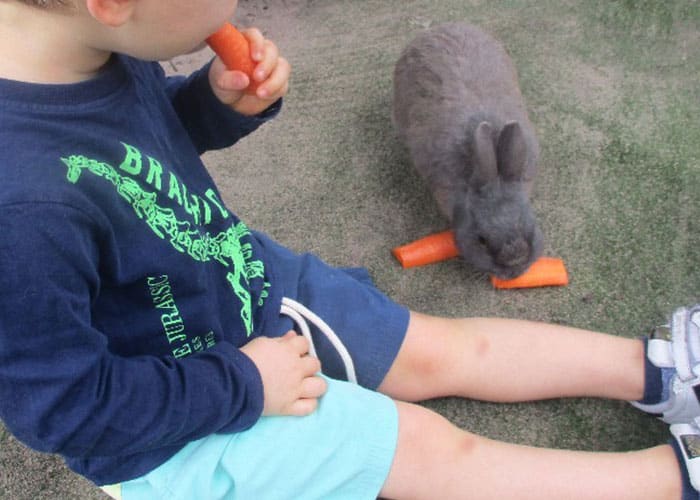 "My son commenced  at High Street when he was 6 months old full time. The team at High Street has played a key role in his development, his social and emotional intelligence skills, in addition to his general awareness of numbers, colours, shapes and language we have been delighted with. Sadly after 3.5 full time years he recently left due to an overseas relocation. Brilliant team with many of the original team still with the centre."

"High St Early Learning Centre has become a second family for us. The educators show so much genuine care and interest in our kids. We feel confident every day when we drop the children off, that their educational, physical and emotional needs will be met, and that they will come home happy at the end of the day."

"It is a very difficult decision for all the first time parents to pick up a good child care for their beloved ones. But I think I made a very wise choice. Every morning I drop Claire off to your centre, I feel like she will be well looked after so can have a peaceful mind at work all day. By watching her (from StoryPark) playing, learning and becoming more comfortable around others is definitely the highlight of my day. Thank you so much Casey and High Street Early Learning Centre. Look forward to more success in the future."

"For families like us who came from overseas and had migrated to Australia, High Street ELC was there to support us, especially with our toddler during our transition phase. We were able to get a full time placement even though we were still in Manila. Teachers are very accommodating with our concerns and they are always geared towards the advancement and security of our child. My wife and I appreciate the stories that are being published daily for us to be aware on the activities that happened during the day. We are excited and looking forward for the wonderful experience and lessons that High Street ELC will be offering."

"We started our little boy in the nursery at High Street Early Learning Centre two months ago and can wholeheartedly say we're delighted with the care, love and support we've all received as a family since day one. The carers are so incredibly kind and nurturing and clearly passionate about developing the children in their care. We've seen our son evolve and grow in so many ways and we can't thank the centre enough for all that they do to make leaving him each day so much easier. Casey is a phenomenal operator and runs the centre seamlessly. We feel so fortunate to be part of the HELC journey."
Book a tour at High Street Early Learning Centre
To meet the team and see the centre in action, why not book yourself in for a tour? Casey and the team are looking forward to meeting you and your family.
---
Looking for the right Childcare Centre for your Family?
Submit your details and a member of our Concierge Team will be in touch to discuss what you need and how we can help you experience something more than childcare.

We'll be in touch soon.