---
---
Babyccinos Aplenty with Guardian Marrickville's Café Visits
12th December 2017
Getting out and about into the local community is an important part of life at Guardian centres. Through excursions, children are given the opportunity to engage in social interactions outside of the centre environment. At Guardian Early Learning Centre – Marrickville, children have been doing just that by exploring the area and, most recently, visiting the local café.
We are teaching the children to value collaboration and active participation in the community.
Assistant Manager, Therese Quinon
The preschool children have been learning about different types of restaurants and have recently been role playing their experiences through dramatic play. Assistant Manager Therese Quinon says, "To extend their interest the children asked the educators if we could eat at a restaurant so we organised a visit to our local café."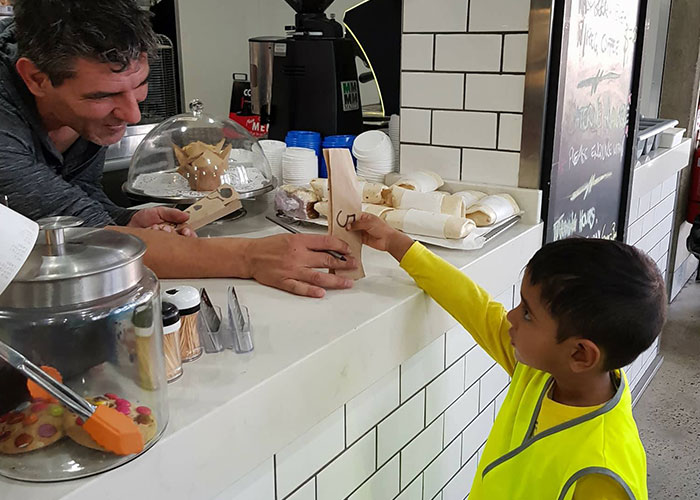 The local café is a short five minute walk from the centre and to prepare for the visit the children made their own money to "buy" their drinks. Through making their own money, children are exploring literacy and numeracy concepts and also familiarising themselves with everyday occurrences in the world around them.
"When we arrived at the café the children used their money that they had created to order their hot chocolates and babyccinos," Therese shares. "Theo who works at the café gave the children some Where's Wally books to read while waiting for their hot drinks. When their hot drinks arrived, the children were so excited and couldn't wait to taste their hot chocolates and babyccinos. You could see on their faces that the children had such as great time!"
Through this experience, the children were able to form relationships with others in the community, explore how restaurants and cafes work through real life experiences and most deliciously, enjoy some hot drinks! And are they planning on doing this again? You bet. Therese says, "Thanks Theo for making this such a memorable experience for the children. We will be back!"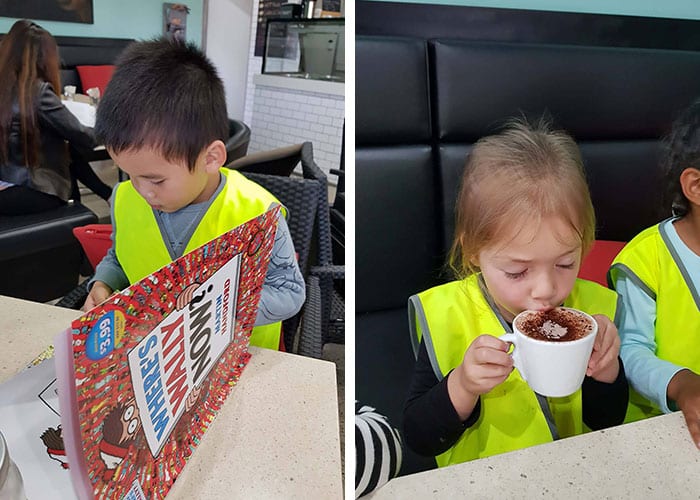 Learn more about Guardian Early Learning Centre – Marrickville
This lively 130-place centre provides a family like atmosphere in the bustling suburb of Marrickville. With fantastic interior and exterior spaces, an abundance of resources and caring educators, we invite you to come in to meet the team and explore our spaces. Book a tour today!
---
Looking for the right Childcare Centre for your Family?
Submit your details and a member of our Concierge Team will be in touch to discuss what you need and how we can help you experience something more than childcare.

We'll be in touch soon.